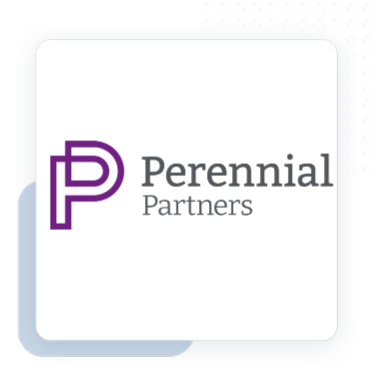 Case Study
House of boutiques boosts productivity and client engagement with expert adviser data solution.
10%
Improvement in sales & marketing
team productivity
25%
Expansion in client
coverage
$8b FUM
House of seven boutiques offering Australian and global equities, credit, ESG, private assets and bespoke derivative solutions
Perennial Partners is a house of specialist investment teams. We partner with outstanding investment people pursuing great investment outcomes in segments where active management can add meaningful value.
Perennial Value was founded in 2000 and for over 20 years, the Perennial name has become synonymous with investment excellence, earning the trust of our clients, as a reliable investor able to generate strong investment returns over time.
Perennial Partners was established in 2016 to provide our investment partners with strategic, operational and distribution expertise, while allowing them to focus on managing money. Perennial Value, alongside Daintree Capital, Fairlight Asset Management, Perennial Better Future, Perennial Smaller Companies, Perennial Private Investments and Perennial Solutions Group are some of Perennial Partner's boutique investment firms.
"Adviser Ratings has become an integral part of our business strategy and helped drive tangible results. My team is more confident in the information at their fingertips so they can spend more time on meaningful adviser interactions and building stronger relationships."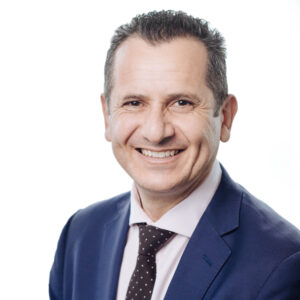 Cesar Farfan
   Head of Distribution
   Perennial

Perennial had previously relied on a competitor's solution however was not satisfied with the market coverage and information currency. The firm had also taken on a new CRM system, and had a talented data analyst spending too much time on low value data cleansing and discovery. Perennial wanted to maximise the benefit of these resources by matching with better data and reporting assistance from an expert 3rd party.

The Adviser Ratings data solution was chosen as it offered rich customer insights not previously available and provided options for frequency of data updates to manage cost. Outsourcing the fund flow reporting effort was necessary as this had proved too resource-intensive for a small team.
Services provided:
Nightingale database delivered monthly via SFTP
Monthly fund flow reporting
The Adviser Ratings data and fund flow reporting has been integrated into the CRM and significantly improved sales and marketing enablement. The valuable insights and accurate, up-to-date information allow the Perennial sales team to be better prepared, more targeted with client visits, and proactive when things change. For the marketers, using the different contact media from Adviser Ratings, they engage digitally and with better reach in a variety of ways with relevant, timely content and calls-to-action.
"Adviser Ratings' ongoing support has been excellent and we look forward to more years of success together." – explained Farfan.

Get the innovative edge by learning
how your peers have utilised ARdata
solutions to their advantage